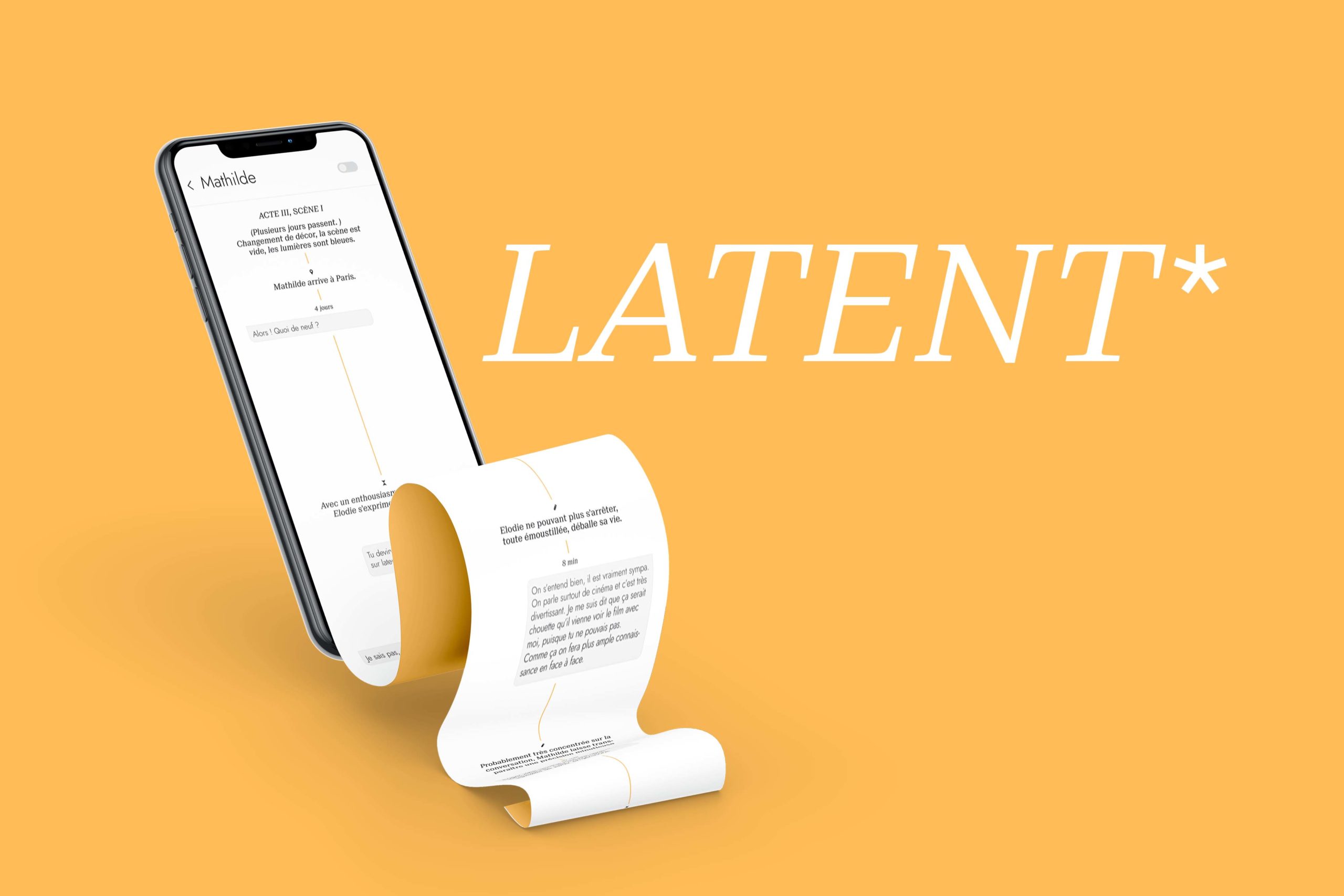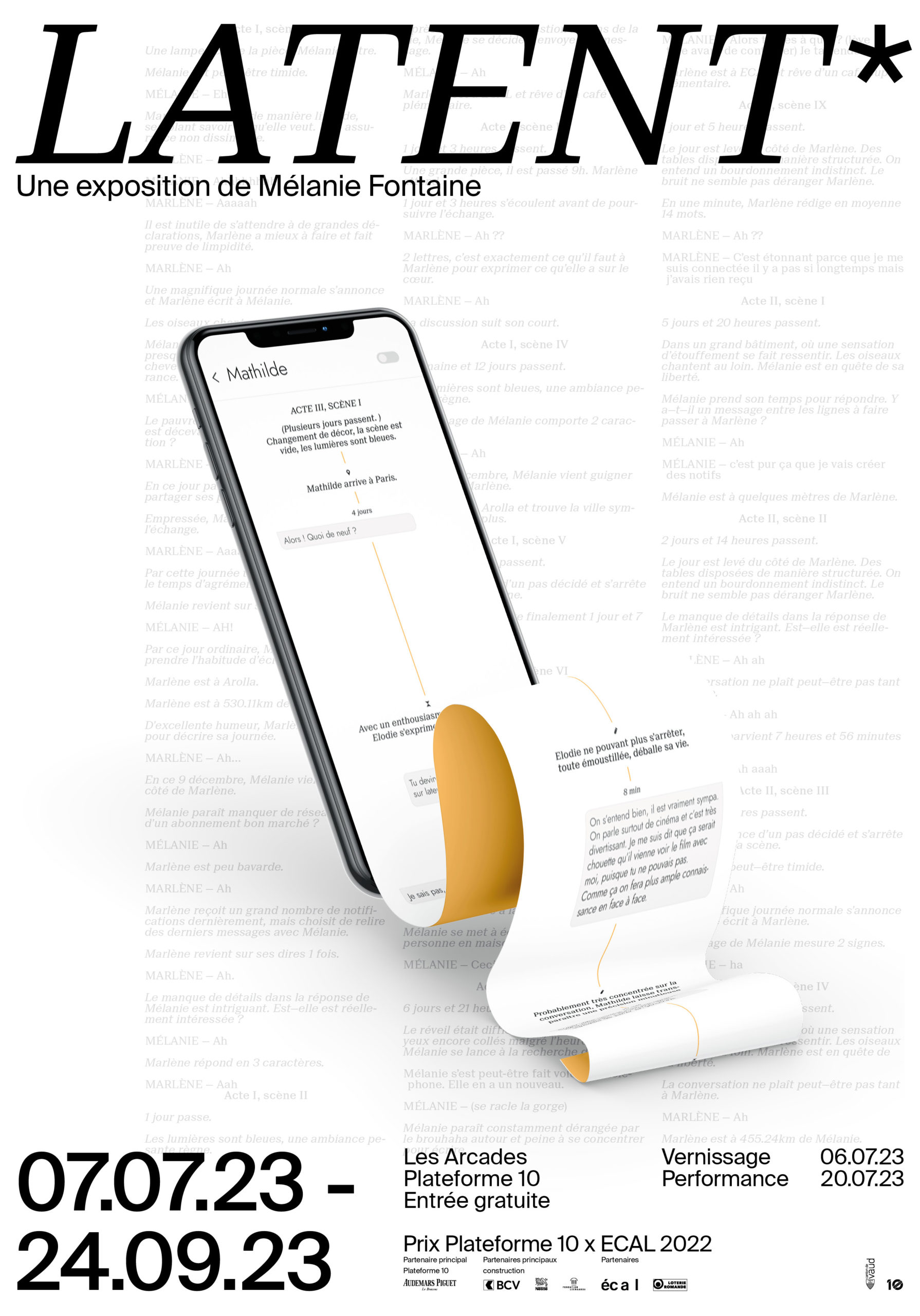 PLATEFORME 10 x ECAL AWARD
From July 7th to September 24th, come and discover my graduation project Latent* on the occasion of the Plateforme 10 x ECAL 2022 award.
📍Les Arcades, Plateforme 10 – Free entry
Don't miss the following event :
🗓 July 20th – from 6:30 PM Performance – theatrical improvisation
In this exhibition, I explore the intersection between digital communication and theater by transforming messaging platforms into real theatrical stages. Using the collected data, Latent* gives your chat experience a dynamic theatrical dimension. Get ready to become the protagonist of your own play!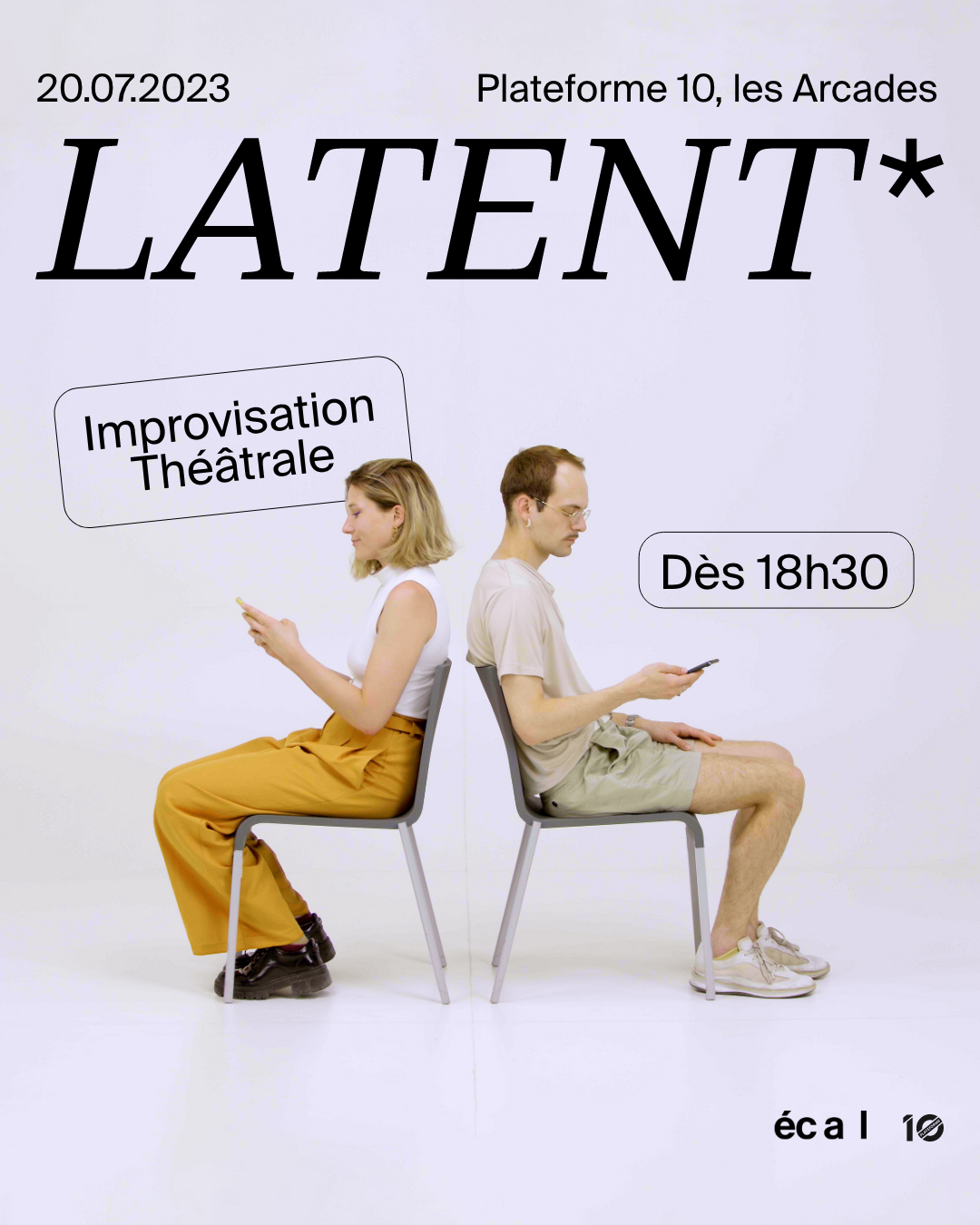 The mirroring system of instant messaging implies the presumed availability of the interlocutor. However, while waiting for a response, certain questions become recurrent: « Alex is online, why doesn't he answer me? What is he doing? » Latent* is a chat application that allows you to converse with your friends by developing the context of the discussion and what is not said. Just like theater, it feeds the conversation by adding didascalies generated according to the collected data (response time, location). By highlighting the unsaid parts of an exchange, the generated reading mode enriches the discussion, creates a poetic tension, and allows the interlocutors to become the characters of their own play.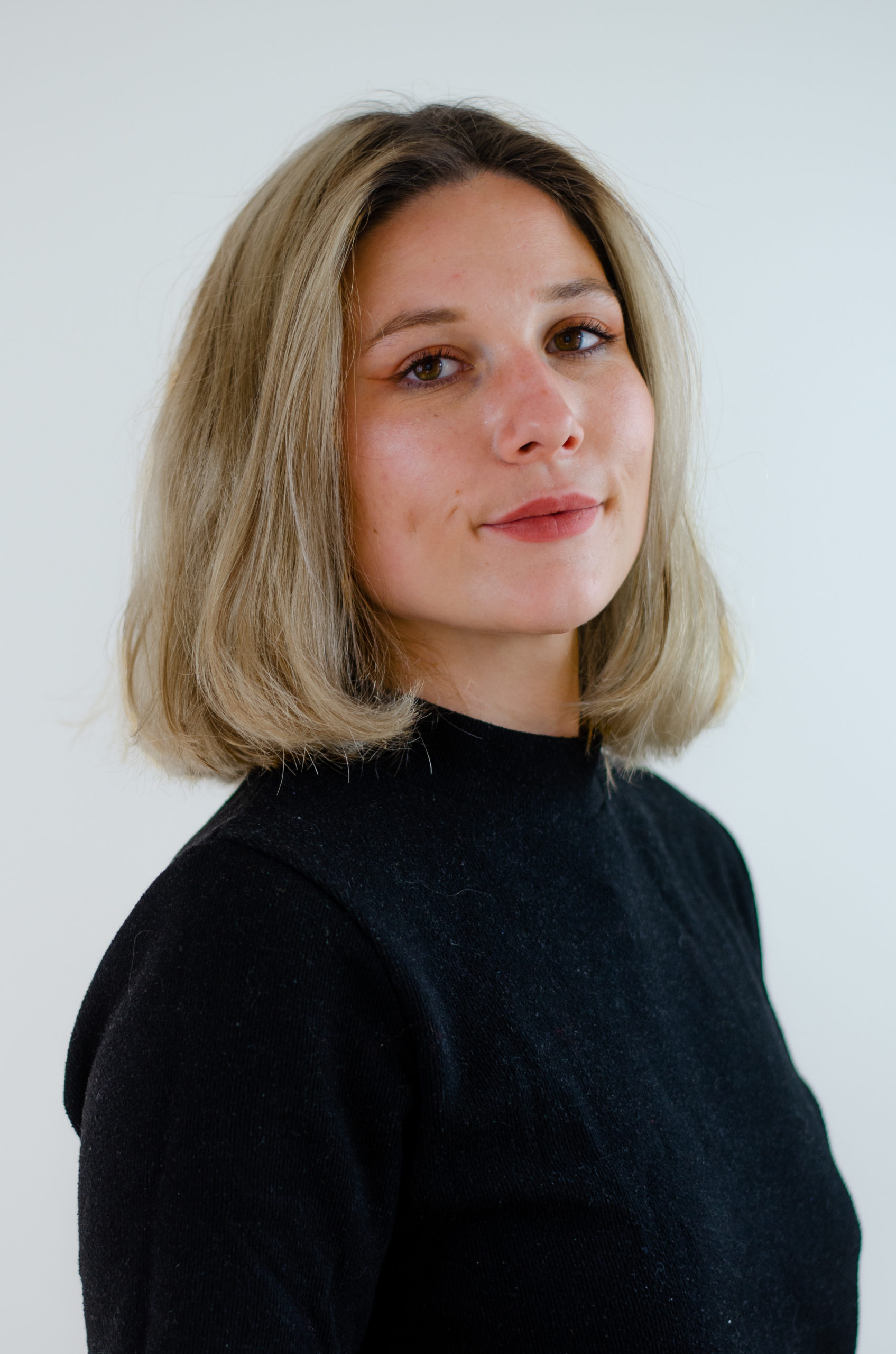 My website is coming. Until then, feel free to download my portfolio.
You can contact me by email at : melanie@melaniefontaine.ch
Mélanie Fontaine